UNM's Formula SAE team walks away with more than a trophy from annual competition
UNM's Formula SAE team walks away with more than a trophy from annual competition
July 20, 2018 - Kim Delker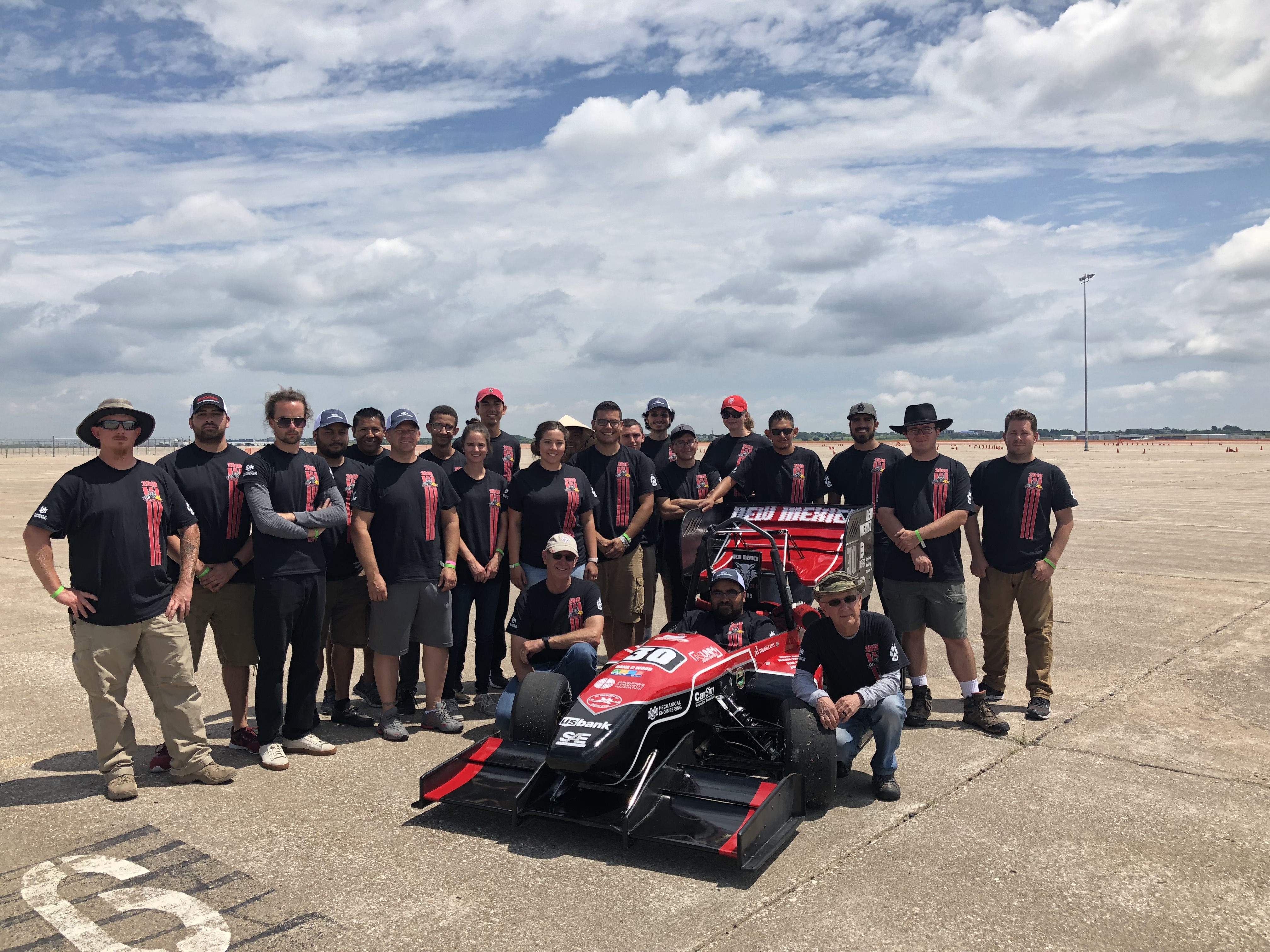 For most spectators, everything about racing seems big — large and powerful motors, oversized tires, loud sounds, fast speeds.
But as The University of New Mexico's Formula Society of Automotive Engineers team has recently learned, racing actually relies upon the tiny details — fractions of an inch in a miscalculation or a split second in speed can mean huge impacts on results. The team emerged from their annual international competition June 20-23 in Lincoln, Neb., with both some good results and some lessons for the future.
2018 FSAE teamOverall, the team finished 28 out of 80. They also tied for eighth place in design and finished seventh place in skid pad. The team has made major improvements in the reliability of their engine in recent years, said John Russell, professor of mechanical engineering and director of the program. But a structural failure in the endurance event cost them a potential 350 points out of 1,000.