UNM's FSAE car on display at Wheels Museum in Albuquerque
January 13, 2020 - by Kim Delker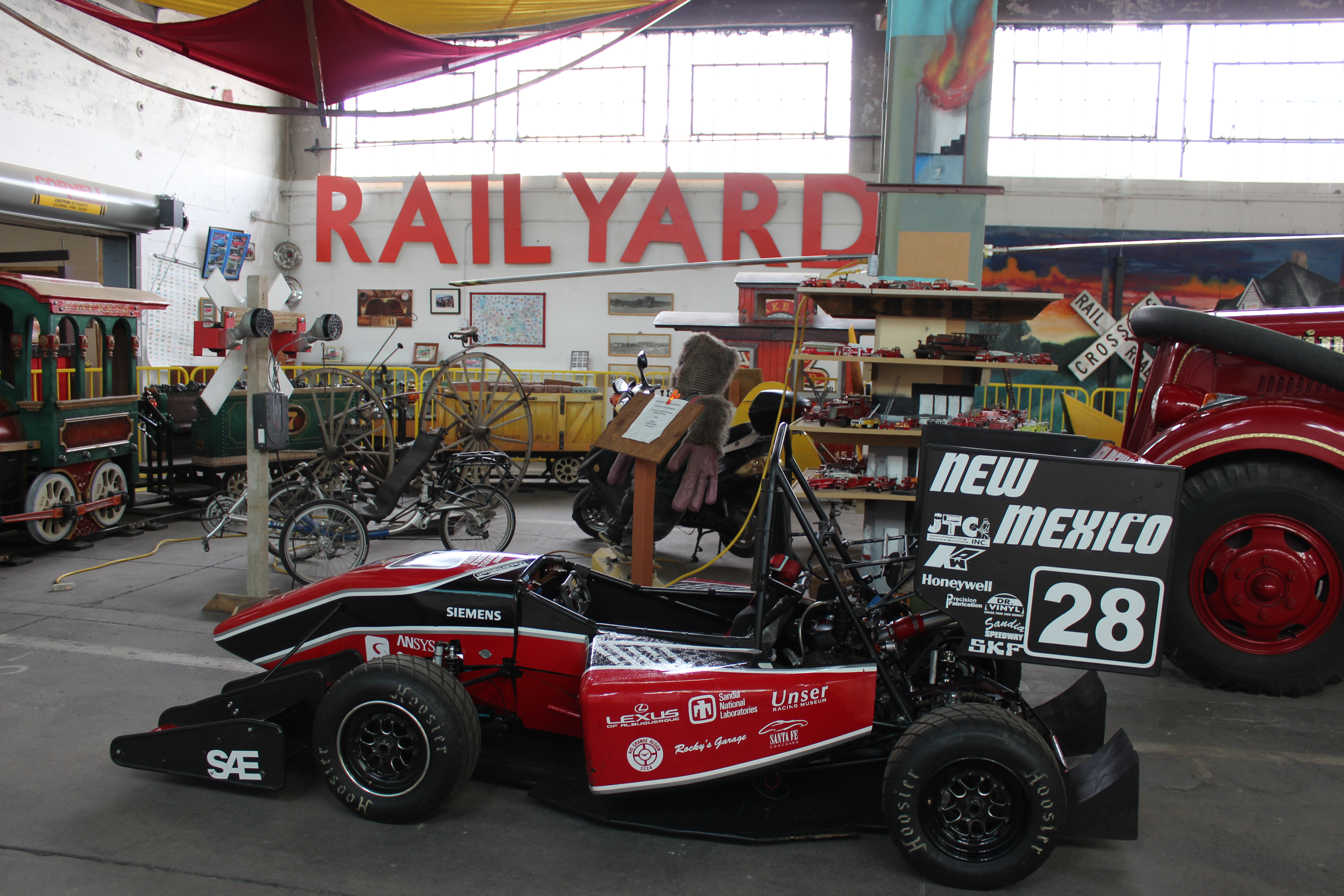 The University of New Mexico's Formula Society of Automotive Engineers (FSAE) LOBOMotorsports team is actively engaged in community events, proudly displaying the cars the team has designed, built and raced at events ranging from local cultural festivals to driving day events to UNM recruitment days and showcases for the university.
Now, the 2017 FSAE car is on display at the Wheels Museum in Albuquerque, nestled among vintage trains, bicycles and automobiles at the museum, which is located next to the Albuquerque Railyards at 1100 Second St. SW.
Leba Freed, president of the Wheels Museum Inc., said she had seen the FSAE car at various events over the years and thought it would be a strong attraction to have at the museum, so she connected with the dean of engineering to make it happen.
"It's such a great program and wonderful tool for education and recruitment," she said. "We thought it would be a natural fit to have in our museum."
John Russell, professor of mechanical engineering and director of the FSAE program, said having the car on display provides another avenue to engage with the public, which may include prospective students, supporters and donors.
Russell said that the students in the program do a majority of the fundraising and building partnerships with local businesses and industries that may be able to offer supplies and facilities to the team, so building awareness of the FSAE in the program — especially among car aficionados — is crucial.
In the coming months, FSAE is planning to have information about the program on display at the museum so those interested can learn more about the program and how to support it.