Engineering professor makes history by converting in-person conference to online format
Engineering professor makes history by converting in-person conference to online format
May 18, 2020 - by Kim Delker
Planning had been taking place for months, but like so many other events this spring, it was on the brink of cancellation due to the COVID-19 pandemic.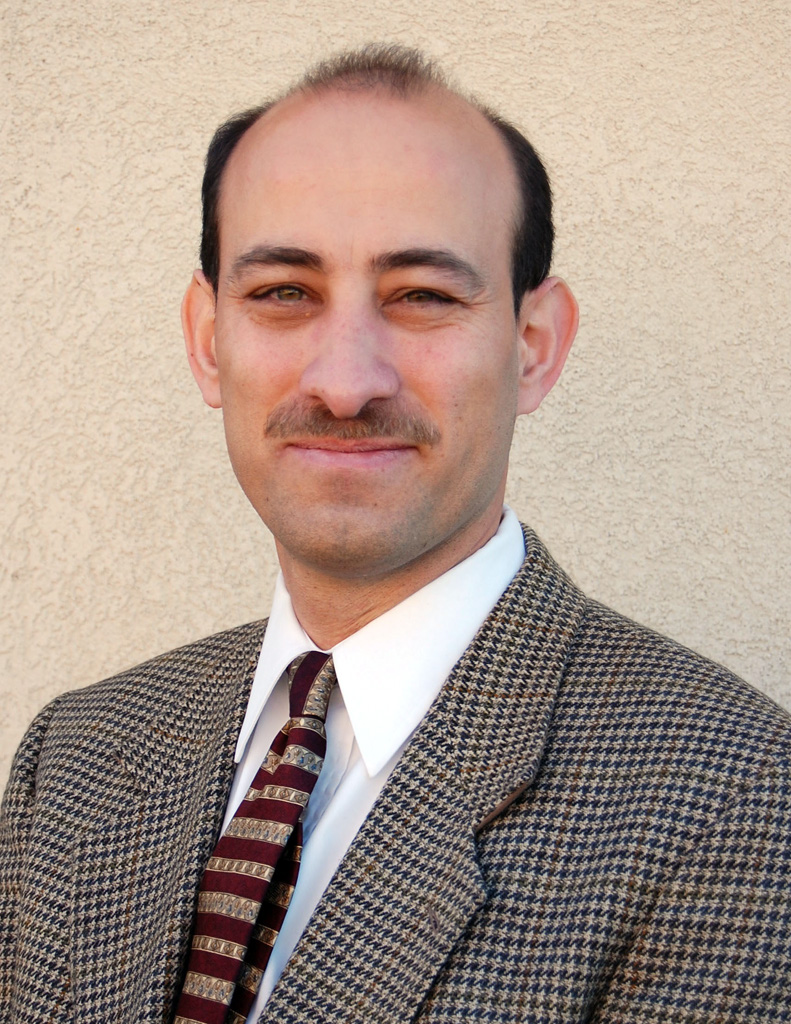 Tariq Khraishi, a professor of mechanical engineering at The University of New Mexico, was tasked with chairing a large regional conference to be held in Albuquerque at the end of March, and everything was set to go. The 2020 American Society for Engineering Education (ASEE) Gulf-Southwest (GSW) section conference was to be held at the Albuquerque Marriott in Uptown.
But instead of attracting faculty members, administrators, staff, professionals and students from around the country to the Duke City, the worsening coronavirus pandemic forced Khraishi to cancel the in-person conference, which was a highly disappointing outcome for something he had planned so hard to organize (along with faculty members from UNM, New Mexico Tech and New Mexico State University).
However, he didn't give up. Instead, he came up with an entirely new mode of delivery: moving everything online.
Khraishi, who is chair-elect of Zone III of ASEE (with his appointment as chair beginning June 2021), was confident that instead of scrapping the conference that was ready to launch, he could transfer it online and still have a meaningful experience for attendees.
So, within about a month, that is exactly what happened. Khraishi was able convert the conference to a series of online presentations and messages on April 23-24 and April 29.
Khraishi said the Gulf Southwest section was the first ASEE section conference in the country to be conducted fully online, which intrigued ASEE headquarters, which holds many in-person conferences that will likely need to be converted to online in the coming months.
"It was the first ASEE section conference to be done fully online and therefore had the attention of the ASEE national organization, which was very interested in seeing how it went, its successes and its challenges," he said. "They want to use the lessons learned as they move themselves into digital
conferencing for the main summer conference and others."
Not only was the conference successfully transferred to a virtual arena, but nearly all of the attendees kept their registration or participation, he said. There were 87 total presentations, 32 of those by students, and 76 papers submitted.
Since the conference was originally scheduled to be spread over one-and-a-half days of presentation sessions, it was spread over three days in the virtual version, since there couldn't be any concurrent sessions as in an in-person conference.
Also, since Khraishi was the moderator of all the sessions, he wanted to make sure there were enough people who tuned in for each session.
"This totally-online experience was new to us and thus had an element of unknown. We didn't know what to expect," he said.
The theme of the conference was "Engineering Engineering Education (E3): Innovations in the Classroom and Beyond." The online conference featured a welcome video message from Christos Christodoulou, Jim and Ellen King Dean of Engineering and Computing.
The topics covered in the sessions were wide-ranging, including technology in the classroom, diversity, student engagement, integrating design thinking into engineering courses, ethics education, professional skills, augmented reality, mentorship, and even differential calculus and geometry.
Presenters were from universities and organizations, including ASEE, Texas A&M, University of Texas-Dallas, Rice University, Texas Tech, as well as UNM, New Mexico State and New Mexico Tech.
In addition to the professional sessions, there was also a full slate of student technical presentations on a wide variety of engineering topics.
The ASEE GSW section is one of the most active ASEE sections in the country, Khraishi said, representing ASEE members in New Mexico, Texas, and Louisiana. Through the Gulf-Southwest section, members participate in professional activities at the local level and form regional networks of educators with common interests and goals. Section activities include an annual section conference; conducting workshops and professional development activities for faculty members and administrators; sponsoring awards for professional excellence; and issuing newsletters.