Summary of PNM Chair for Renewable Energy Research accomplishments for 2022-23
April 4, 2023 - by Kim Delker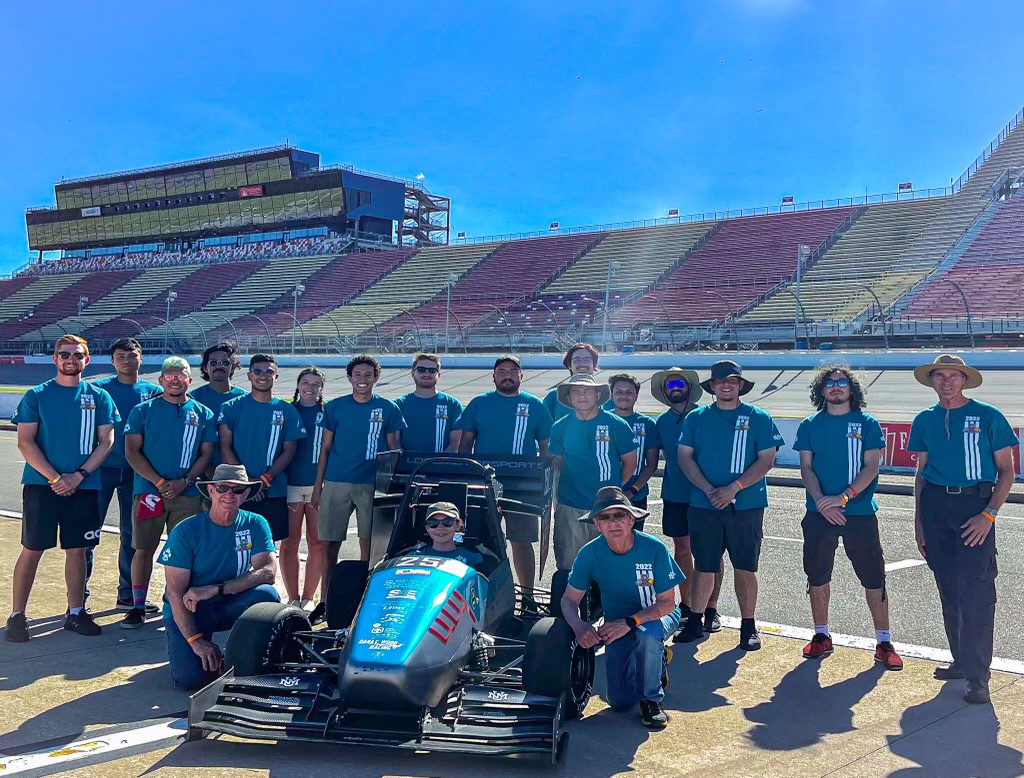 Since 2019, Yu-Lin Shen, professor and chair of The University of New Mexico Department of Mechanical Engineering, has been the PNM Chair for Renewable Energy Research.
The endowment, first established at UNM in 1985 thanks to a gift from the PNM Resources Foundation and matching funds from the state of New Mexico, had resided in the College of Education, moved to the Department of Mechanical Engineering.
The holder of the PNM chair is responsible for allocating the funds in the account. The funding from the PNM endowment is used toward renewable energy-related research, such as the mechanics and reliability of photovoltaic devices and packages. The mechanical engineering department also has a variety of research activities on all major forms of renewable energy — including wind and solar — as well as student capstone design programs involving alternative power systems, such as the solar boat and the electric car.
Below is a summary of major accomplishments and ongoing activities in 2022-23 (through March 2023) made possible by this funding:
2022 Accomplishments
Support of Educational Activities:
Development of UNM Formula SAE's first all-EV car, which placed No. 16 in national contest in 2022.
Solar Splash (solar-powered boat) student design project, placed No. 3 in national competition in 2022.
Support of research activities leading to the following publications (with the PNM Endowment acknowledged in the papers):
Siavash Nikravesh and Yu-Lin Shen, "Evolution of Thin-Film Wrinkle Patterns on a Soft Substrate: Direct Simulations and the Effects of the Deformation History," Nanomaterials, vol. 12, 3505 (2022).
Siavash Nikravesh, Donghyeon Ryu and Yu-Lin Shen, "Surface Wrinkling vs. Global Buckling Instabilities in Thin Film-Substrate Systems under Biaxial Loading: Direct Three-Dimensional Numerical Simulations," Advanced Theory and Simulations, vol. 5, 2200183 (2022).
Yu-Lin Shen, Mohammad G. Abdo and Isabella J. Van Rooyen, "Numerical Study of Effective Thermal Conductivity for Periodic Closed-Cell Porous Media," Transport in Porous Media, vol. 143, 245-269 (2022).
Yu-Lin Shen, Mohammad G. Abdo and Isabella J. Van Rooyen, "Thermal Conductivity of Crack-Containing Media: A Numerical Study," Journal of Composite Materials, vol. 56, 2495-2508 (2022).
Yu-Lin Shen, "On the Viscoelastic Drift Behavior during Nanoindentation," Frontiers in Materials, vol. 9, 900088 (2022).
2023 Activities
Educational Support:
Continuation of support for the 2023 cohorts of electric vehicle and solar boat design programs.
Upgrade of materials testing laboratory to enhance students' hands-on learning experience
Research Support:
Simulations of turbulent flows as applied to wind turbines
Construction of solar irradiance micro-forecasting unit
Mechanics of flexible energy conversion devices
Mechanics and materials characterization for modular nuclear reactor components