FSAE team works with fifth-graders to interest them in engineering
May 2, 2019 - By Kim Delker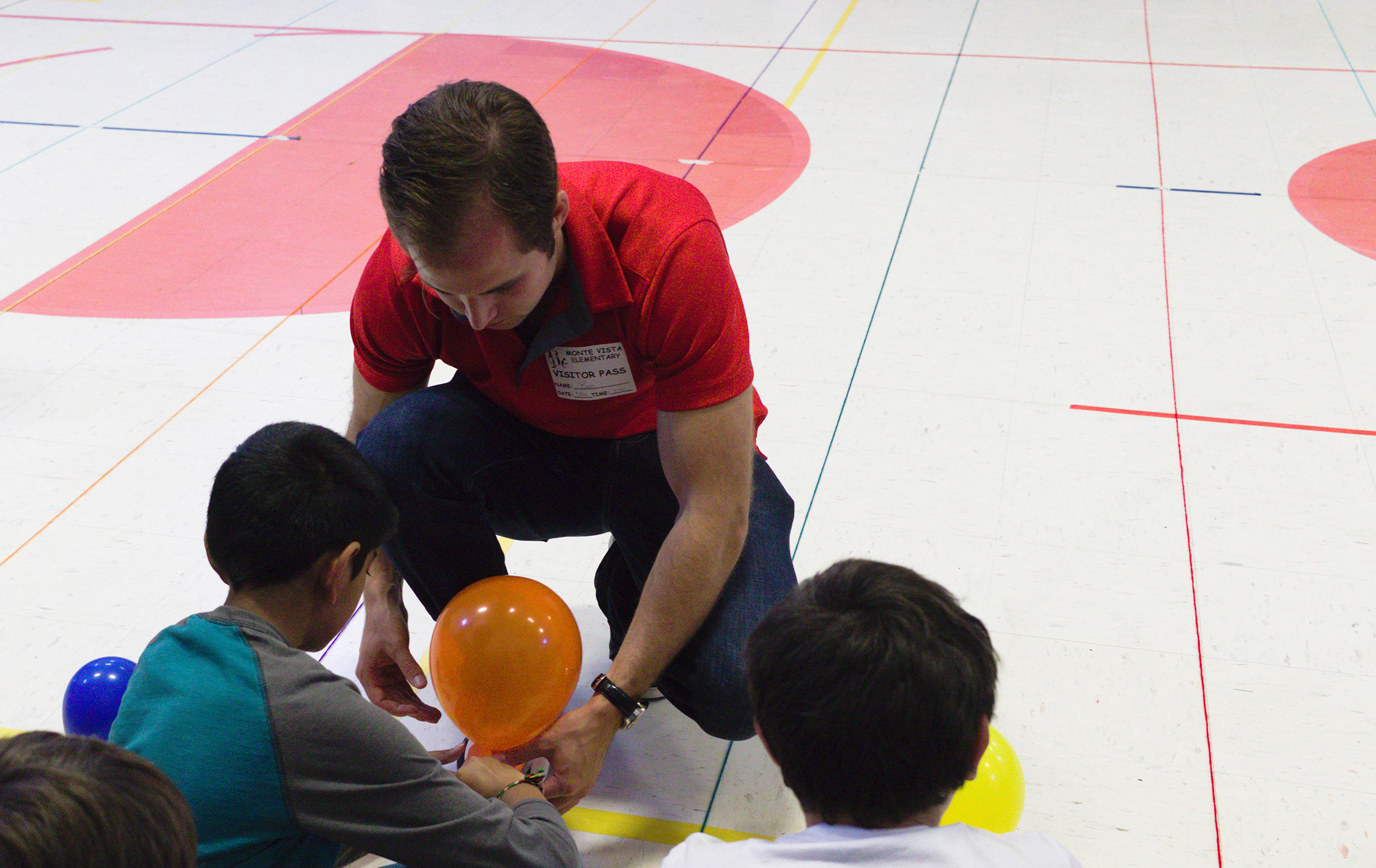 Balloons, miniature race cars and a little friendly competition were all part of an annual activity that members of The University of New Mexico's Formula Society of Automotive Engineers (FSAE) recently participated to introduce youth to engineering.
The program is part of the "A World in Motion" program, funded by the SAE Foundation. The goal of the national program is to bring the STEM disciplines of science, technology, engineering and math to life in K-12 classrooms. The program uses the laws of physics, motion, flight, and electronics as the basis for age-appropriate, hands-on activities that reinforce what students are learning about math and science.
The class, which was held in April at Monte Vista Elementary School in Albuquerque, had FSAE team members leading fifth-graders in the design of a miniature race car — about six inches long and made of balloons, sticks, nozzles, and other assorted parts.
The cars had to be built to certain specifications, which gives students a glimpse into what it is like to work as a real engineer on a design team.
FSAE students have worked on the "A World in Motion" project at Monte Vista for more than a decade.