Rocket team pleased with Spaceport America Cup debut results, looking forward to next year
Rocket team pleased with Spaceport America Cup debut results, looking forward to next year
July 18, 2019 - By Kim Delker
The University of New Mexico's Lobo Launch rocket team placed No. 5 overall and No. 3 in its height class out of 120 teams from 14 countries in the June 18-22 Spaceport America Cup near Las Cruces.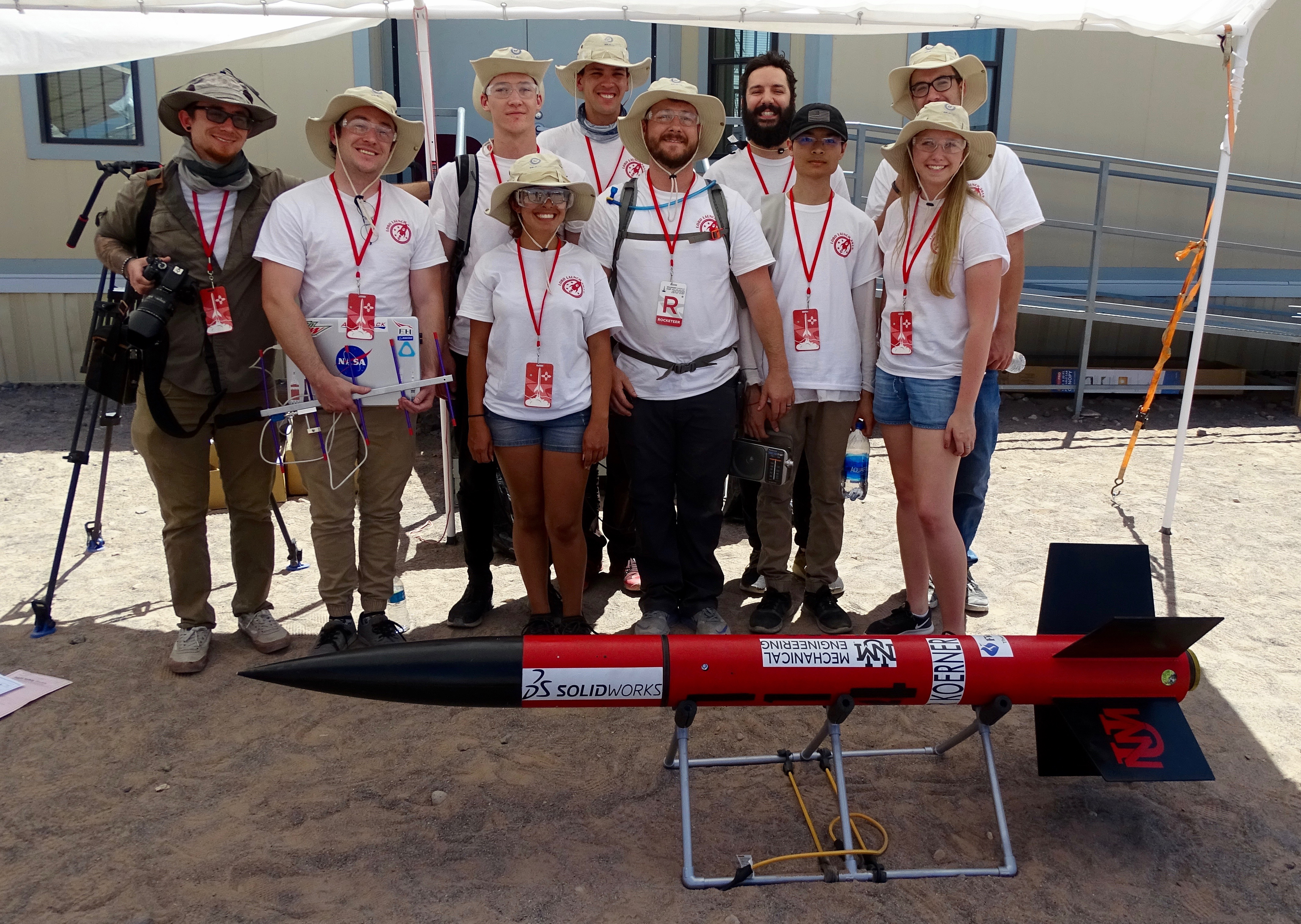 Fernando "Doc" Aguilar, a longtime Air Force engineer who worked as a launch controller on rocket launches at Cape Canaveral, has been directing the rocket program the last few years. The team launched the first rocket in 2017, then decided to take things in a different direction for the 2019 launch.
He said making the rocket smaller and more standardized helped the team greatly. He said that even though the rocket went 600 feet higher than the 10,000-foot target, it performed well and landed with barely a scratch the first time in competition.
UNM's team launched first, which Aguilar said was his doing.
"That was the old launch controller in me knowing that the longer you wait to launch, the more that can go wrong," he said. "A lot of teams don't get to launch at all."
The build process for the 2019 rocket was fairly smooth, but there are always bumps. He said in testing, the rocket overshot its 10,000-foot target by considerable amounts. Deciding that adding weight wasn't an option without sacrificing stability, the team decided to add a fifth fin to increase drag.
Aguilar said the Lobo Launch team will begin designing the 2020 rocket in the fall, likely using much of the design from the 2019 rocket to compete in the 2020 Spaceport America Cup.
Last year, students also started construction on a much larger rocket — about 50 feet tall — which students still hope to finish and launch for testing and training purposes in the fall.