Engineering professor receives funding for pilot study to develop ways to make vaping safer
Engineering professor receives funding for pilot study to develop ways to make vaping safer
December 2, 2022 - by Kim Delker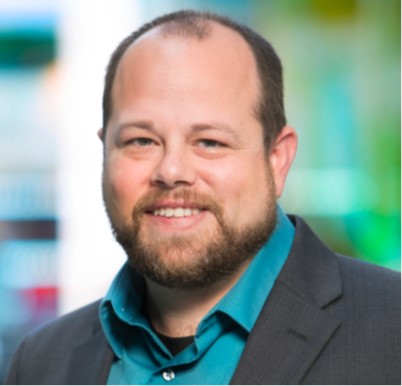 Vaping is often seen as a safer alternative to cigarette smoking, and its popularity has exploded in recent years, especially among young people.
And vaping — technically referred to as electronic nicotine delivery systems (ENDS) — is also growing in popularity both as a smoking cessation tool and as a therapeutic device for cannabis-based inhaled drug delivery.
However, some researchers, like a group from The University of New Mexico, are concerned about vaping's safety, so they are leading a project that would allow users to reap the benefits of vaping without the health risks.
Nathan Jackson, an assistant professor in the Department of Mechanical Engineering, is one of the principal investigators on a new project called "Droplet and Metal Particle Analysis of ENDS," which has been selected for a pilot award through the UNM Comprehensive Cancer Center.
Jackson said that current vaping tools operate by heating liquid to high levels in order to vaporize it, which creates a chemical reaction that generates potentially toxic products such as formaldehyde and acrolein that have well-known long-term health risks for cardiovascular or respiratory diseases.
"Every vaping tool functions by heating the liquid to greater than 200 degrees Celsius, which creates toxic byproducts, which then enter the aerosol droplets that are inhaled," he said. "Our technology uses a different mechanism to create the aerosol that does not require heating, so it could potentially eliminate the harmful byproducts."
Jackson is the inventor of an atomization technology based on silicon microfabrication called silicon-vibrating mesh atomizer (Si-VMA) that uses significantly lower heat, has the potential to eliminate ultrafine particles by producing low-span and high-efficiency uniform droplet distribution, and can potentially eliminate metal particles in the aerosol since it uses a silicon-based membrane instead of a metallic one.
"Our technology uses a silicon substrate, where no metal is in contact with the liquid and it uses less heat, so potentially we can reduce the health risks associated with vaping," Jackson said. "Also, our technology can generate micro-scaledroplets instead of the nano-scale dropletsfound in current vaping tools, so that means that droplets are less likely to enter the blood stream and cluster together, which could also result in safer aerosols."
Co-principal investigators on the project, which is funded through June 2023, involve two researchers from the UNM Health Sciences Center: Pavan Muttil from the School of Pharmacy and Katie Zychowski from the College of Nursing.
Jackson said the market for this type of solution for a safer vaping tool is enormous, for both medical uses and recreational uses, and a safer technology could reduce potential health costs associated with vaping in the future.
According to the Center for Disease Control and Prevention in 2020 there were more than 8.1 million active adult users of electronic cigarettes in the US. And in the therapeutical realm, millions of patients worldwide use ENDS technology to deliver alternative medicine like CBD or THC, even though it is not recommended due to the safety issues associated with vaping.
Jackson said the short-duration pilot study is designed to assess the feasibility of developing safer vaping technology in the future. After the results of this study are reported, he said the group plans to pursue larger funded projects that would enable them to develop improved technology with the option of later commercialization.