Pleil selected for Outstanding Supervisor Award
October 16, 2023 - by Kim Delker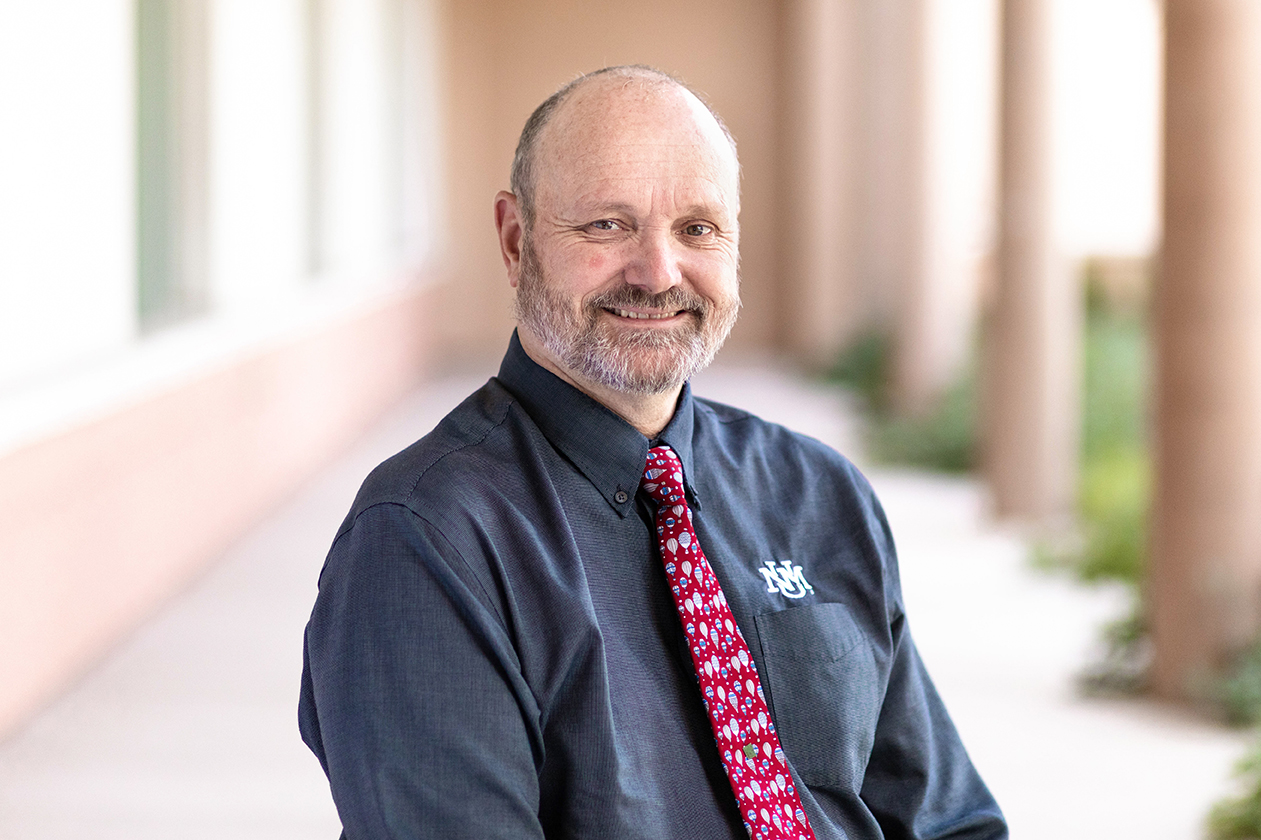 Matthias Pleil, a research professor and lecturer in the Department of Mechanical Engineering, has been selected as one of the two recipients of this year's Outstanding Supervisor Award, given by UNM Staff Council.
The awards were announced at a ceremony Oct. 16.
This award recognizes supervisors who create work environments that facilitate work-life balance, professional development, and effective leadership in support of the values and mission of the University. Each recipient is honored with a plaque and a $1,000 cash award.
Pleil is the cleanroom manager at the Manufacturing Training and Technology Center at UNM and teaches several undergraduate engineering classes and promotes micro- and nanotechnology. He has been the principal investigator for two National Science Foundation-funded center, the Southwest Center for Microsystems Education and the Support Center for Microsystems Education.
He earned his master's and Ph.D. in physics from Texas Tech.